Blog
Zaterdag 01 februari 2020
*... PHIL AND PHEA ...* Collecting Treasures SS20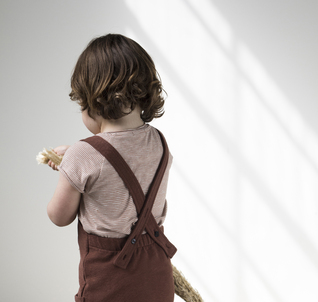 Phil & Phae is een Nederlands label die staat voor comfortabele, premium kwaliteit kinderkleding voor een effortless chic look. Moderne maar tijdloze modellen uitgevoerd in de zachtste materialen. De smaakvolle kleurenpaletten bevatten natuurlijke kleuren en zachte tinten. Phil & Phae wordt op verantwoorde wijze geproduceerd door zorgvuldig geselecteerde Europese familiebedrijven.
'Comfy chic for the mini'.
De SS20 lente / zomercollectie wordt 'Collecting Treasures' genoemd, omdat deze is geïnspireerd door de kleine schatten die kinderen kunnen vinden tijdens het spelen op het strand: schelpen en zeeglas, oude koperen munten of zelfs een mandarijnschil die een overblijfsel is van een picknick aan zee. Deze zijn samengebracht in een kleurenpalet met zandtinten, voor dat warme strandachtige zomergevoel. Vormen zijn vrij minimalistisch, maar speciaal in hun details en stoffen.
Ontdek deze collectie nu online of kom langs in onze fysieke winkel in Brugge, België.