Blog
Donderdag 23 juli 2020
"... THE CATALOGUE OF MARVELLOUS TRADES ..." AW20 Collection by Bobo Choses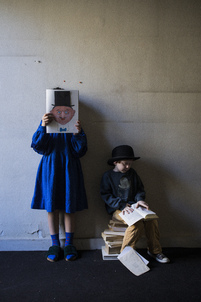 What do you want to be when you grow up? If astronaut or fireman is not of your like,
this catalogue may bring some inspiration: shadow repairer; moonsupervisor; cloud sculptor; dinosaur shepherd ...
The Catalogue of Marvellous Trades is the new Bobo Choses Autumn-Winter 2020 collection. It is a celebration of creativity, possibility and freedom.
You can be whatever you want to be. Have fun!
Shop deze nieuwe collectie online of kom langs in onze fysieke winkel in Brugge, België.